Regal Insurance Brokers
London
Insurance Brokers
Formerly Brockman & Associates
519-681-9525
mail@regalinsurance.com
Regal Insurance Brokers
1-630 Wharncliffe Rd S,
London, ON N6J 4V7
Same great insurance brokerage with a new name.
---
Brockman & Associates Insurance Brokers is now Regal Insurance Brokers!
For over 30 years Brockman & Associates Insurance Brokers has been providing London car insurance, home insurance and commercial insurance. Many things have changed over the years, but our strong commitment to our client and the professional service we provide continue to make us the best insurance brokerage in London, Ontario. However, some things need to change in order for family businesses like ours to thrive for the next 30 years. By updating our company name we are uniting our Ontario insurance brokerages in Kitchener, Mount Brydges, and London, Ontario.
As one of the largest family owned and operated insurance brokerages in Ontario it is important that we leverage our size and locations to provide superior insurance options and personalized service for our clients. To achieve this level of customer care we will be working collectively as a team to support our clients needs.
From our family to yours, we thank you for supporting Brockman & Associates for the past 30 years and will look forward to insuring the London community for the next many years as Regal Insurance Brokers.
We make buying insurance easier by showing you the best options
available and helping you find the perfect policy at a great price.
Meet Your London Insurance Brokers Team
---
Check out Our Team to see Regal's entire roster of amazing brokers!
Located in the heart of London.
The Regal office is centrally and conveniently located in London and has onsite parking available. Our brokers look forward to meeting with you and providing a friendly, convenient, and cost-saving experience to address your insurance needs.
A friendly, personal approach to Insurance.
Experience the insurance process the way it was meant to be – collaborative, helpful, and easy. Our knowledgeable insurance brokers will engage in comfortable, open discussions with you to get a better understanding of your insurance needs. While many companies in the insurance industry rely heavily on automation, here at Regal we believe a personal approach leads to a more effective assessment of your situation and insurance coverage that better suits your needs.
Multiple insurance services under one roof.
If you have a need, we have a solution. At Regal, you have access to a range of insurance products and services to ensure you're appropriately covered. Whether you're in need of home, auto, business, or farm insurance, your broker can provide you with the cost-effective coverage you need.
Comparing Insurance Rates in London From Canada's Leading Insurance Providers
---
Get your insurance quote today!
Fill out the form below and a Regal Insurance Broker will contact you to provide a quote.
Why Regal Insurance is the best choice for you.
---

Get Personalized ServiceYour insurance solutions will be tailored to your specific needs — ensuring you have the coverage you want at the best possible price.

Competitive QuotesGet a comprehensive quote quickly on auto, home, or business insurance. We'll guide you through details of the coverage to ensure your needs have been taken care of.

Save When You BundleYou can fulfill all of your insurance needs right here at Regal. Whether you're looking for home and auto coverage, travel insurance, or you operate a business, we'll provide you with a package that saves you even more money.

ConvenienceLife is busy, we know. That's why we take every step to make sure our process is fast and easy. We provide digital policy documents, utilize e-signatures and allow online payments.
How can we help you?
---
Our suite of services ensures you get the personal or business insurance coverage you need all in one convenient place. Your broker will be able to manage your coverage to maximize efficiency and minimize your costs.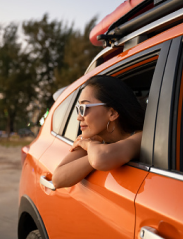 Auto Insurance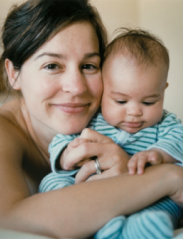 Life Insurance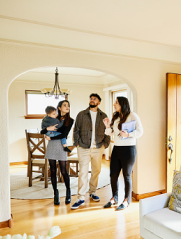 Home Insurance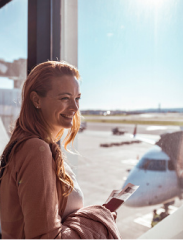 Travel Insurance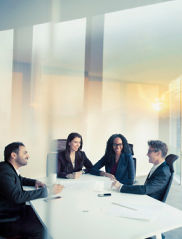 Business Insurance
Don't Take Our Word For It
I was very lucky to have been introduced to Peter Barnes a few years ago. We feel very secure having our home and auto policies through Peter, who is incredibly responsive (usually within the hour!) when we have any type of policy questions, changes, and requests. Cannot recommend Peter highly enough.
Matt Baker
2022
Been dealing with Peter at Brockman for over a decade. He is very efficient well informed and pleasant to deal with. A real professional who is client oriented and great at finding the appropriate insurance for each individuals needs.
Mark Mathewson
2022
Don't look any further. Brockman and Associates have you covered, literally. I have worked with them for over a decade, Peter and Justin are so great to deal with. They get you the best rate with incredible coverage.
Tanya Huff
2022
Very professional/personable brokers. Always putting the client's safety and concerns first. Always suggesting helpful solutions and alternatives. They are dedicated to making and keeping strong relationships with their clientele.
Chris Figgures
2022
Get the right insurance protection in minutes.
---
We'll do all the work to find you insurance coverage that fits.
Frequently Asked Questions About Car Insurance in London Ontario
---
Our FAQs may provide you with the quick answers you need.
If not, contact us with your questions and we'll get back to you as soon as possible.
Is car insurance in London, Ontario more affordable than other cities?
Compared to the provincial average, auto insurance in London is lower than many other cities. Generally, car insurance costs approximately $1,400 per year for London residents. This can fluctuate, however, from person to person based on a number of factors. Contact us to get your car insurance quote and see how much you could be saving.
What are the main factors affecting car insurance costs here in London?
There are a number of contributing factors to determining what your auto insurance premiums will be. A key factor is your location. The vehicle you drive, your driving history, and the number of drivers you want on your policy are also contributors – as are fraud and theft-related issues. Insurance companies will consider these and other dynamics, which are then factored into algorithms, to arrive at your rate. Since insurers use different approaches to making these calculations, the cost of a car insurance policy could vary significantly between each company.
Could I see an increase in auto insurance premiums in London?
Many factors could determine whether car insurance in London increases or remains stable. A number of these factors are based on regulatory and market forces that can't be controlled. However, there are elements in the equation that you can control. Your driving record, as well as the make and model of your vehicle, are key contributing factors. Being diligent about comparing car insurance quotes will also enable you to get the lowest costs.
Will my car insurance premiums in London be reduced, if I own my vehicle?
Unfortunately, paying off your car loan won't be rewarded with lower insurance rates. However, it will give you more insurance options. This definitely gives you the opportunity to find an auto insurance policy that reduces your premium.