We make buying insurance easier by showing you the best options
available and helping you find the perfect policy at a great price.
Regal Insurance Brokers Cambridge
---
Check out Our Team to see Regal's entire roster of amazing brokers!
Steps from Centennial Park.
We're proud to provide insurance solutions for people throughout our area – from Preston, to Hespeler, through Cambridge and beyond. Our office is situated adjacent to the beautiful, historical buildings of Galt and just a short walk to the river views of Water Street. We enjoy the scenery of our neighbourhood and hope you do, too. Our brokers would be happy to meet with you to discuss how your insurance needs can be met as cost-effectively as possible.
A friendly, personal approach to Insurance.
Experience the insurance process the way it was meant to be – collaborative, helpful, and easy. Our knowledgeable insurance brokers will engage in comfortable, open discussions with you to get a better understanding of your insurance needs. Here at Regal, we know that taking a personal, caring approach leads to more effective and affordable solutions.
Get all your insurance needs taken care of here.
If you have a need, we have a solution. At Regal, you have access to a range of insurance products and services to ensure you're appropriately covered. Your insurance broker can help you address your personal insurance needs – such as auto, home, and life – and, if you're a business owner, provide you with cost-effective coverage for your operations and facilities.
Comparing Insurance Rates in Cambridge From Canada's Leading Insurance Providers
---
Get your insurance quote today!
Fill out the form below and a Regal Insurance Broker will contact you to provide a quote.
Why Regal Insurance is the best choice for you.
---

Get Personalized ServiceYour insurance solutions will be tailored to your specific needs — ensuring you have the coverage you want at the best possible price.

Competitive QuotesGet a comprehensive quote on the insurance you need quickly. We'll guide you through details of the coverage to ensure your needs have been taken care of.

Save When You BundleYou can fulfill all of your insurance needs right here at Regal. Whether you're looking for home and auto coverage, travel insurance, or you operate a business, we'll provide you with a package that saves you even more money.

ConvenienceLife is busy, we know. That's why we take every step to make sure our process is fast and easy. We provide digital policy documents, utilize e-signatures and allow online payments.
How can we help you?
---
Our suite of services ensures you get the personal or business insurance coverage you need all in one convenient place. Your broker will be able to manage your coverage to maximize efficiency and minimize your costs.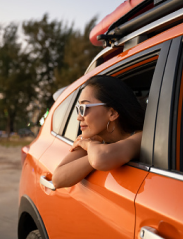 Auto Insurance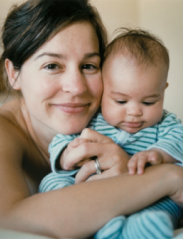 Life Insurance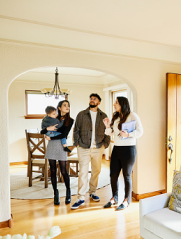 Property Insurance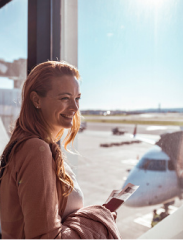 Travel Insurance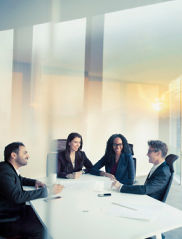 Business Insurance
Don't Take Our Word For It
Absolutely awesome, I had a quote from other insurance companies for around $900...Regal quoted me $200. Just an example. Easy to deal with, and professional...for a moment I thought I was in a perfect world LoL.
Shannon H
2022
So good ! Rudy worked incredibly fast. I needed home insurance before our house closed and I was cutting it really close. Rudy hooked me up in about 24 hours and with a great price!
Madelaine Tisdelle
2019
As a client, you are treated with courtesy and respect. Up to date quotes are provided very fast and coverage begins with no delays.
Haris Shahdin
2022
Great brokerage and super helpful and knowledgeable staff!
Hoang Vicky
2017
Get the right insurance protection in minutes.
---
We'll do all the work to find you insurance coverage that fits.
Frequently Asked Questions
---
Our FAQs may provide you with the quick answers you need.
If not, contact us with your questions and we'll get back to you as soon as possible.
What makes car insurance in Cambridge more expensive than other parts of Ontario?
Location is a major contributor to determining how much you pay in auto insurance. As part of the broader, tri-city area, Cambridge's level of traffic, risk of accidents, as well as a heightened risk of theft are some of the primary reasons. Remember, though, that your rates are specific to your own situation. Speak with one of our brokers; we can help you compare quotes and find the best rates.
Is there a best time to be looking for car insurance quotes in Cambridge?
It's always a good time to look for insurance quotes and compare rates. Your broker is always happy to help you get the best prices. If you are making changes to your policy, adding coverage, or when your policy is up for renewal, it's definitely important to look around and compare quotes.
To get a car insurance quote in Cambridge, what information will I need?
To complete the quote request, you will need to provide information about your driving record, your vehicle, the type of insurance you're looking for, as well as your contact information. Ensuring your information is accurate will enhance the accuracy of your quote.
Is car insurance required in Cambridge?
If you own or lease a vehicle anywhere in Canada, the law requires you to have auto insurance. Anyone who drives without insurance is subject to a minimum $5,000 fine – and this could include other penalties. This would also make it difficult to find insurance providers in the future.
Does every Cambridge auto insurance company offer the same coverage?
Each insurance company will have different coverage within their policies. Our brokers can help you find the coverage you need at the best possible price.